Noel approche à grands pas!
Pour ceux qui souhaitent décorer la salle, comme cela a été fait pour Thanksgiving, vous pouvez vous rendre sur le site ci dessous qui vous propose des activités manuelles (en anglais bien sûr) variées.
N'hésitez pas à en faire et à les apporter en classe, je les mettrai dans la salle avec plaisir!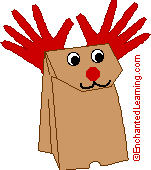 Christmas Crafts for Kids - EnchantedLearning.com
Advertisement. EnchantedLearning.com is a user-supported site. As a bonus, site members have access to a banner-ad-free version of the site, with print-friendly pages. Click here to learn more ...